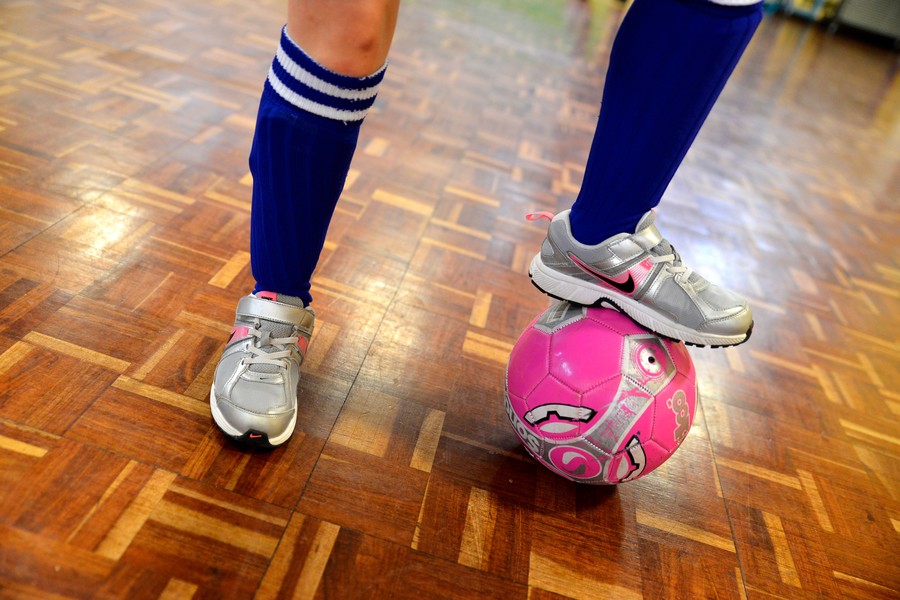 Primary School Sports Funding
The Government is providing funding of over £450 million over the 3 academic years 2013/14, 2014/15 and 2015/16 to provide new, substantial primary school sport funding'. This funding is being jointly provided by the Departments for Education, Health and Culture, Media and Sport, and will see money going directly to primary school head teachers to spend on improving the quality of sport and PE for all their children.
The sport funding can only be spent on sport and PE provision in schools.
In our school for the year 2015/16 this will amount to £9830 and we intend to use it to improve confidence amongst staff in the delivery of high quality PE lessons across the school. We feel that this is the most effective and efficient way for the funding to have a long lasting and positive effect on future learning and physical development of children within our school.
Possible uses for the funding include:
Hiring specialist PE teachers or qualified sports coaches to work alongside primary teachers when teaching PE

New or additional Change4Life sport clubs

Paying for professional development opportunities in PE/sport

Providing cover to release primary teachers for professional development in PE/sport

Running sport competitions, or increasing participation in the school games

Buying quality assured professional development modules or materials for PE/sport

Providing places for pupils on after school sport clubs and holiday clubs.
Here at Yew Tree we have decided to buy a total support package from Astley Sports College. This package includes:
1 day specialist PE teacher for 32 weeks

1 day coaching from the Manchester united Foundation for 32 weeks

Lunchtime clubs led by pupils and monitored by lunchtime assistants.

After school clubs led by staff members and also supported by MUFC foundation and Astley pupils.

Progressive Individual CPD for all teachers team teaching, leading elements and leading session successfully with support from our PE specialist.

3 staff meetings per year based on the teaching of sport/PE

Programme of sustainable leadership for pupils

Coach education opportunities for parents and staff

Support and development of Intra school competitions

Support and development of Inter school competitions

Invitation to the annual PE/ Sport conference

Development of schemes of work that is accessible before lesson on the PE dropbox account.

Support for grant funding / achieving national Kite marks

Liaison with Astley sports college School Games Organiser, Geoff Oldfield
BUDGET ­ £9830
£8000 for the Astley Sports College package

£500 for staff release to take part in inter­school competitions in school time

£500 for coaches, medals, prizes during Sports Days / Sports Week 2015

£1000 for equipment, resources and repairs
TOTAL ESTIMATE £10000
HOW THE IMPACT WILL BE MEASURED: ­
Greater confidence in planning and delivery of PE. Observations of children and staff during PE lessons, teachers to use CPD training to run own clubs.

Equipment will be used more effectively ­ observations

Assessment of pupils skills and development in PE, begin to use assessment by teachers and children in PE lessons.

Increased after school clubs and participation in PE and sport ­ links with specialist organisations and coaches.