Ofsted and Recent Results
We are a GOOD school. Click below to view our Ofsted report.
Ofsted Parent View
If you wish to share your views with Ofsted regarding the school please follow the Ofsted Parent View link below.
https://parentview.ofsted.gov.uk/
The government will not publish KS2 school level data for the 2021 to 2022 academic year. The last available public data is from the 2018 to 2019 academic year. It is important to note that the data from that year may no longer reflect current performance.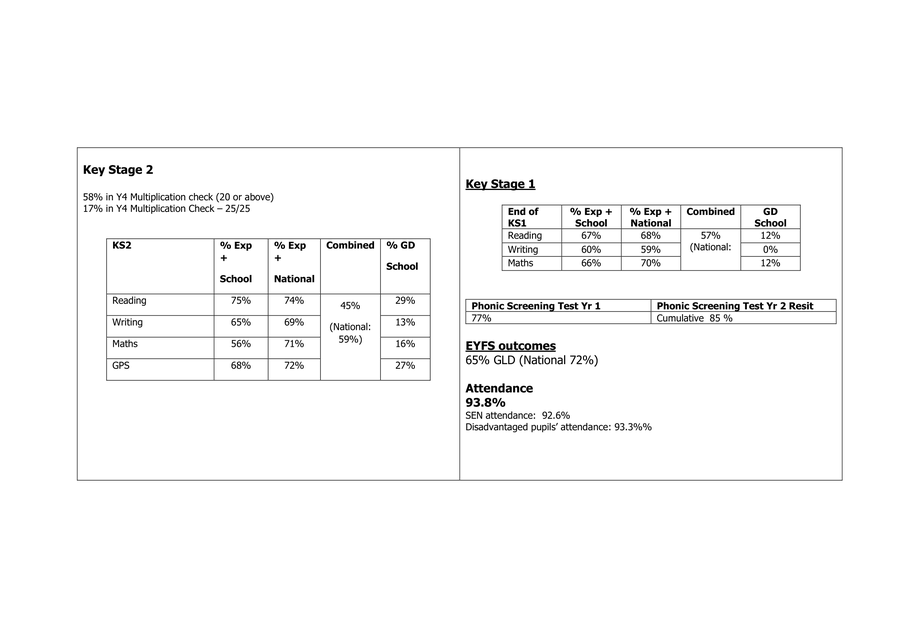 Average progress that pupils have made in reading between KS1 and KS2 is +0.2

Average progress that pupils have made in writing between KS1 and KS2 0.0

Average progress that pupils have made in maths between KS1 and KS2 -1.5

Pupils' average scaled scores in the reading test is 104.5

Pupils' average scaled scores in the maths test is 101.6

Pupils' average scaled scores in the SPAG (spelling, punctuation and grammar) test is 104.4
Yew Tree Lane, Dukinfield, Tameside SK16 5BJ
0161 338 3452
admin@yewtree.tameside.sch.uk